Palluyir Trust for Nature Education and Research was started with the intention of making place-based, nature-based and outdoor education a mainstream practice in schools, colleges and for the public in Chennai. We believe and have seen through our work, that these alternative pedagogies far outperform traditional modes of instruction in schools – for the personal development of the child, in developing human and ecological values and even for academic performance.
Palluyir is steered by a team of passionate naturalists, and we work with learners and educators from all social backgrounds. One of our core educational beliefs is that ecological justice and social justice are deeply intertwined. We hope to be a haven for all young people who are passionate about nature-education, conservation, ecological issues, especially in Chennai.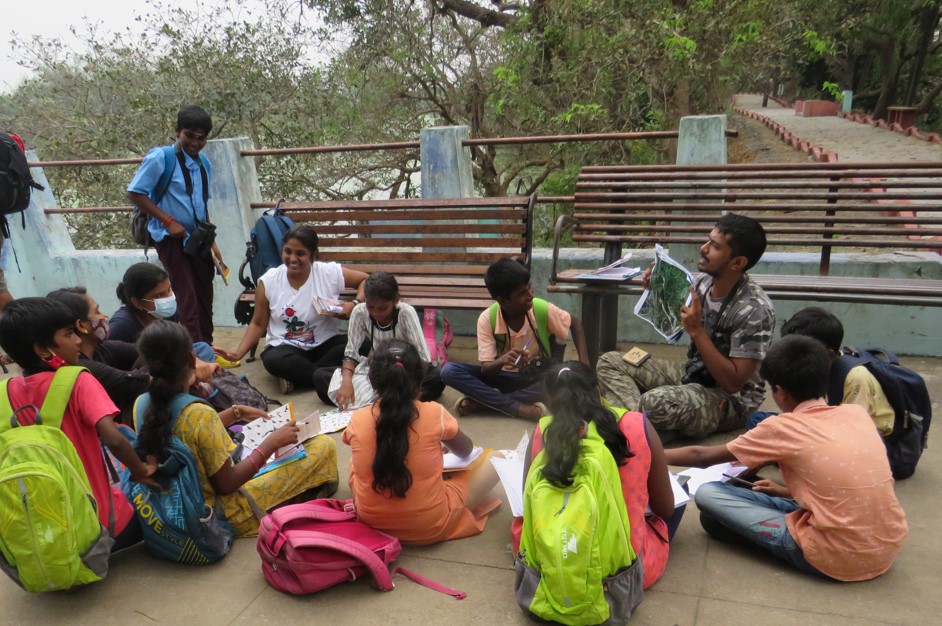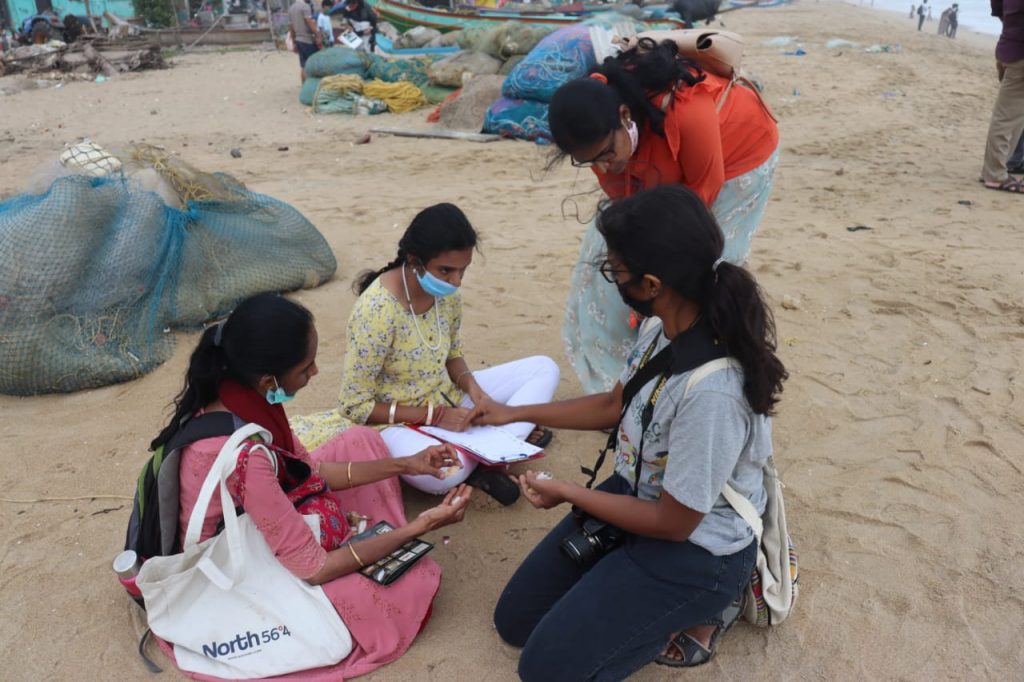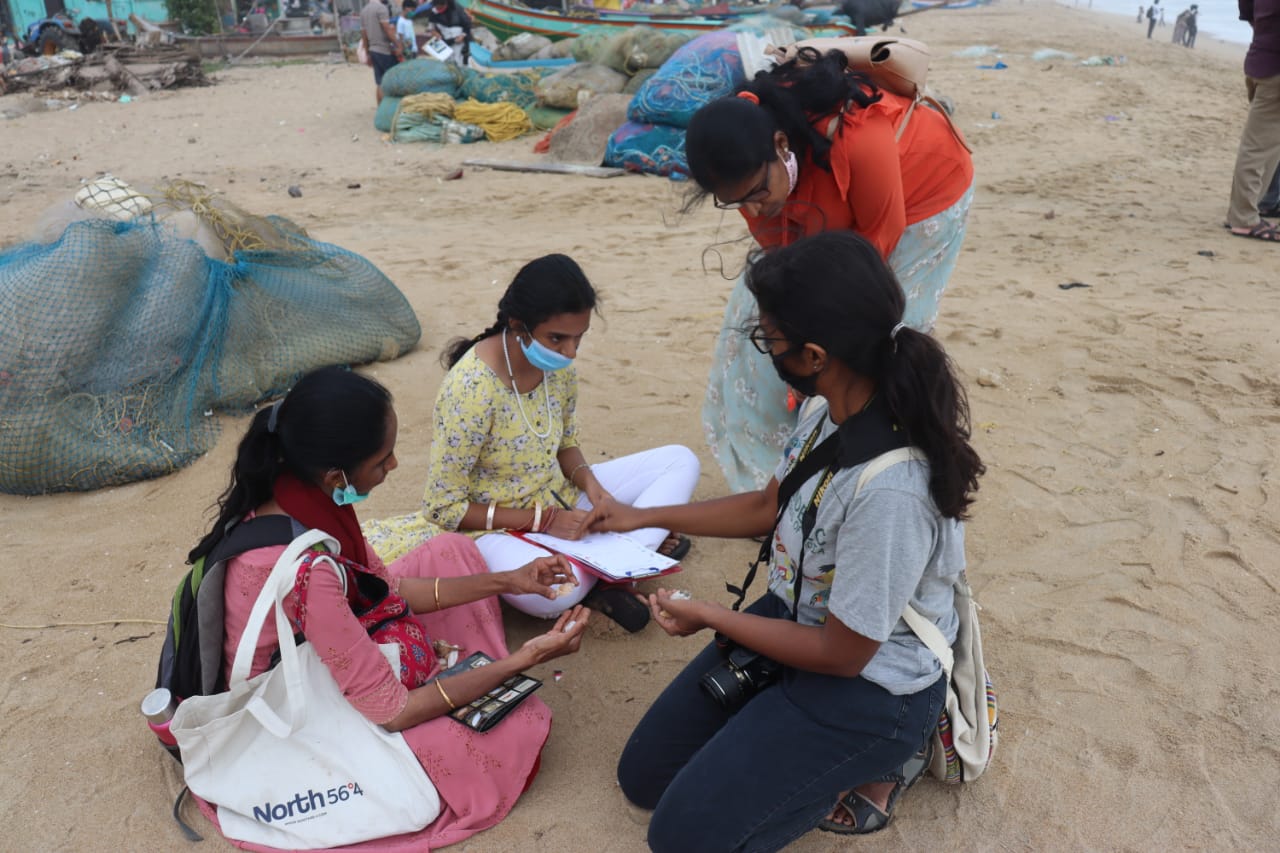 From a lot of growing research and literature, it is clear that mainstream education practices, adopted from India's colonial past, have wide-ranging detrimental impacts on human beings and are an important contributor to the crises of climate and biodiversity. Its interests are market driven, towards largely the creation of employees for global corporations. This impacts the culture and values people hold and live by in modern society. We believe that this model needs to radically change. In our vision for learning, the central value is 'wellbeing' – of Earth, Child/Human being, and Community – all three of which are deeply entangled with one another. Education systems – their curricula, values and processes – have to be reimagined for a cultural shift based on human and ecological values. The value wheel below shows the three central aspects of education, and the various spokes within them.
From our own work, and from visionary educators like Richard Louv, Maria Montessori, Gail Melson, Peter Kahn and others, we find that the child's need for connection with the real and immediate natural world is essential for their deep psychological, physical and cognitive growth and wellbeing. This need evolves and changes in its nature as the human being crosses different developmental planes. But when denied, it manifests as various dysfunctions which is also reflected at the collective and societal level. In counter-voice to this, the core of nature-based learning philosophy is that all meaningful learning and living is relational – and that we discover our profound interconnectedness with all other things and living beings, and apply this realisation in our daily practices and living.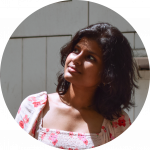 Nikkitha is a Post-graduate student of Zoology, with a profound interest in working with and educating young children and youth in and around Chennai. Quick to say yes to any opportunity that involves teaching and interacting with people, she has been conducting Nature walks and anchoring nature and art-based learning sessions for children and youth from various communities and schools, and the public over the last 2 years, and is actively involved in creation of nature-education material and curricula.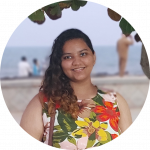 Charlotte is a graduate of Zoology and is currently an Earth Educator Fellow at YouCAN. She is currently working with young children and youth to build eco-literacy. An avid birdwatcher and nature enthusiast, she has been conducting nature walks and nature-education sessions at various schools, learning centres and for the public. She is ever-ready to excite everyone about the wild and magical life around, while also trying to understand and implement various methods of teaching and learning.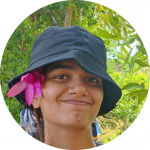 A graduate of Zoology and currently pursuing a diploma in Montessori education, Keertanaa is enthralled by frangipanis and litchi stink bugs. She gravitates equallys towards music and reading, also penning lines of her own on the side. Having been an intern for the Urban Wilderness Walks program, she has conducted walks and birdwatching workshop in Dakshinachitra, and is enthusiastic about nature education and field work explorations, especially ardent about the coasts and the waters.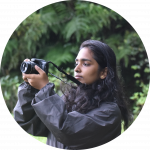 A postgraduate student pursuing her Masters in Wildlife Conservation Action, Aswathi is up for a walk in the wilderness at any given point in time. She has been involved in various nature-projects through Madras Naturalists' Network and Young Naturalists' Network, and has been closely working with the coast over the last 2 years. She is passionate about learning and working with local communities and hopes to continue working towards making nature-based learning a norm everywhere, for everyone. She also finds joy in music, and has been learning and performing carnatic vocal and veena for many years.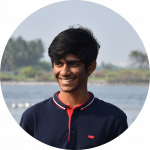 A young naturalist who has travelled to wild regions throughout India, Rohith is an undergraduate student of Life Sciences at Ahmedabad University. He loves being in the wild from trekking up the mountains in search of birds, diving into the ocean, and exploring the nights with turtles and moths to searching for snakes and butterflies in the scorching afternoon sun. As an Editor at the Young Naturalists' Network Chennai and a member of the Madras Naturalists' Society, he has been working on various wildlife ecology projects, documenting and contributing to conservation ever since the age of ten.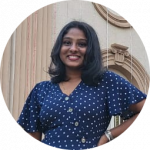 From as young as three years of age, Bianca has been fascinated by colours and patterns- doodling, drawing and painting her way into adulthood. A graduate student of Zoology, she enjoys all things crafty and has a special place in her heart for oil painting. She has been involved as the designer of e-newsletters and is ever ready to spend all her time illustrating and colouring if she could. She is currently involved in the creation and designing of various nature-education materials.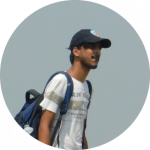 Bala's tryst with birds began back in 2010 when he found an injured Yellow Bittern in his backyard; he has been hooked to birding ever since. When he's not working his full-time job, he can be seen hunched over his table illustrating, or out and about, chasing birds and insects.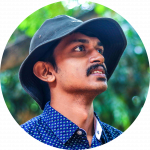 Yuvan is an award-winning writer, naturalist, educator and activist based in Chennai. His interests include reimagining an Earth-centric and child-centric education, the reciprocity between languages and ecologies, and ground-up processes of change and politics. He writes on topics at the intersection of ecology, education, and human/more-than-human consciousness. He is the author of four books, recipient of the M.Krishnan Memorial Nature Writing Award, the Sanctuary Asia Green Teacher Award and Young People for Politics Champion Award. He loves working with children and consults for a number of alternative educational institutions across India.
Sara Mohan is a musically-inclined science buff who is a Nature Educator, founder of The Ecology Project and hosts the podcast 'Tigress on Tuk-tuk'- a one-a-kind show on Indian nature and ecology, specially made for the Indian urbanite. She has a Masters degree in journalism, as well as Biodiversity and Conservation. Sara is also a producer, presenter and voice-over artist who has lent her voice to an assortment of projects ranging from short films and ads to corporate videos. Sara worked at NDTV-Hindu, where she produced and presented multiple feature shows.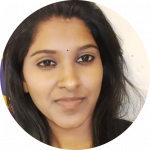 Nandhini is an advocate at the Madras High Court and has been practicing for over 3 years. She has a degree in law, computer science and a masters in business administration.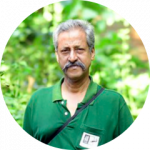 An independent social worker since 2005, Vijay is engaged with empowering 12,000 families belonging to the conservancy and footwear-making communities in the areas of education, skill development, livelihood and health through a Vocational Training Centre, an After-School Tuition Centre and the 5 local Anganwadis. He has also worked with the tribal communities in Gudalur, Nilgiris, assisting in initiatives to create direct-producer-consumer linkages and alternate livelihoods. Nature and its conservation is his passion. He is the Hon. Secretary of the 43-year old Chennai-based nature conservation body called Madras Naturalists' Society (MNS).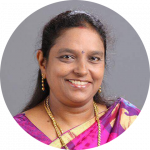 L. Margaret is a senior advocate at the Madras Highcourt with over 30 years of practice in civil, criminal, writs and family law. She has been a long time activist of women's rights, child rights and gender justice.